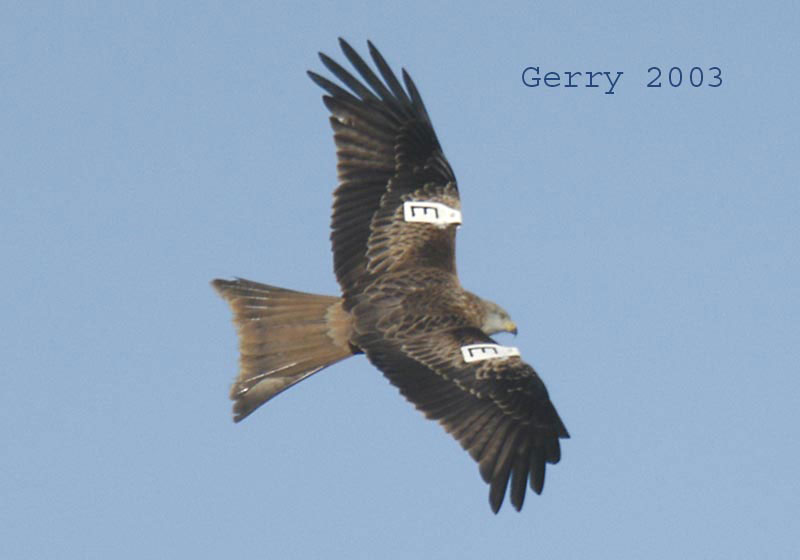 This bird was fledged in the Midlands and was ringed and tagged on 5th June 2002 about 10km North-east of Corby, Northamptonshire.
Photographed 23 January 2003 in Radnage.
Some juveniles seem to wander for up to 18 months before returning to their natal area to breed when two years old, others never leave the area at all.
They do loose a few of their birds to the Chilterns population, likewise they have recruited into the Northants population birds from the Chilterns.
---
Here is another photo of E taken in Dec 2003 when it has moulted and grown its adult plumage. Notice the white line missing from the middle of the wing and how much deeper the colours are. (Juvenile Kites always look washed out).