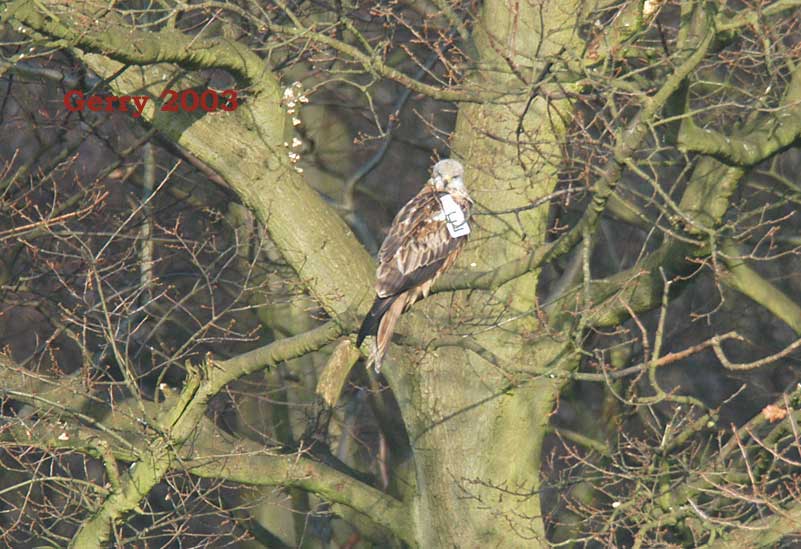 This bird was fledged in the Midlands, ringed and tagged on 5th June 2002 about 10km North-east of Corby, Northamptonshire.
Photographed 20 February 2003 in Radnage. Seems to have settled here.
Some juveniles seem to wander for up to 18 months before returning to their natal area to breed when two years old, others never leave the area at all.
They do loose a few of their birds to the Chilterns population, likewise they have recruited into the Northants population birds from the Chilterns.